Women empowerment is a term that has changed the world greatly. Inspiring women to step forward and embark on a journey of success and prosperity has offered the world some of the finest women leaders. Rising above the gender bars of society and proving to the world that business is for all, these most influential women have created history.
So, here is the list of the most influential women in the world in 2022 who are known for their passion, energy, skills, and aptitude.
10 Exceptional Business Women Leaders 2022
These influential women in the world have proved that success is for those who are ready to move ahead with dedication. So, here are the top women leaders:
1] Lisa Su- CEO of Advanced Micro Devices (AMD)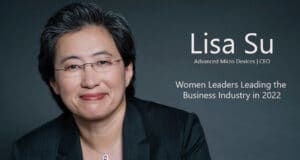 Lisa Su is a Taiwanese-American businesswoman and electrical engineer. Before becoming AMD's CEO and president in 2014, she worked at IBM, Texas Instruments, and Freescale Semiconductor. Su is one of the most influential women interested in finding out how things worked. As a Ph.D. student, Su was one of the first scientists to bring attention to an unproven technique for improving semiconductor technology. Fortune magazine named Su one of the World's Greatest Leaders, 2017.
2] Mary Barra- CEO of General Motors
With a passion for American automobiles, Mary started her journey after graduating from the General Motors Institute with a bachelor's degree in electrical engineering. In 1980, she started to work with General Motors. She worked at General Motors for quite a long period and in numerous engineering and administrative positions that carved her career. She went on to Stanford Graduate School of Business for MBA. She became the first female CEO in 2014 and is one of the most influential women in the world.
3] Susan Wojcicki- CEO of YouTube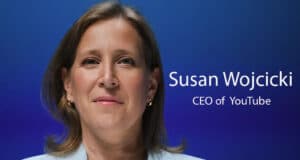 In 2014, Susan Wojcicki was named CEO of YouTube. She graduated from Harvard University with honors in history and literature before finding her passion for technology. She became Google's 16th employee and marketing manager in 1999. She later rose to Chief Vice President of Advertising and Commerce. Wojcicki realized YouTube's potential and urged that Google buy it, which she did in 2006 for US$1.65 billion. She is now in charge of YouTube's phenomenal expansion and is one of the finest women leaders in the world.
4] Leena Nair- CEO of Chanel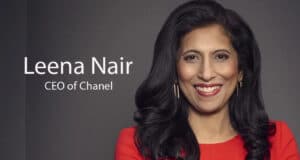 Leena Nair is Chanel's newly appointed global CEO. She is also one of the top female leaders in India. Before joining Chanel, she was the CHRO of Unilever. Nair earned his bachelor's degree in electrical engineering from Walchand College of Engineering in Sangli and his master's degree in management from XLRI in Jamshedpur. She began her career with HUL as a management trainee. She was named one of Fortune India's Most Powerful Women 2021 and became the company's first female and Asian CHRO at 52.
5] Falguni Nayar- CEO and Founder of Nykaa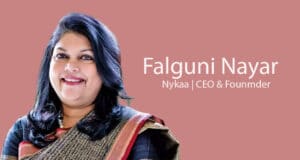 Falguni Nayar, the CEO, and Founder of Nykaa, is a self-made woman millionaire. Nykaa was started in 2012 with a vision to offer online access to cosmetics. FSN E-Commerce Ventures, Nykaa's parent business, is the country's first woman-led unicorn to list on the stock exchange. She was selected 'Businesswoman of the Year' at the Economic Times Awards for Corporate Excellence 2019 to contribute to the Indian beauty sector. Her place in Indian startup history has been reinforced by the Nykaa IPO.
6] Kiran Mazumdar Shaw- Chairperson & MD of Biocon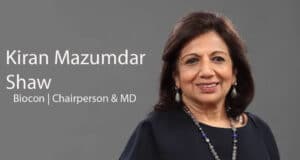 One of the top female leaders of India, Kiran is a first-generation entrepreneur and global business leader. With the extensive experience of 40 years in biotechnology, she is the one who founded the biggest biopharma company, Biocon, in 1978 in her house garage. Kiran has received various awards and recognitions during her tenure and the most prestigious Padma Shri and Padma Bhushan awards. In 2020, she was named EY World Entrepreneur of the Year, and in 2019, she was named EY Entrepreneur of the Year India.
7] Sonia Syngal- CEO of GAP Inc.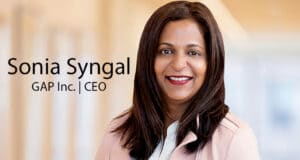 One of the few women leaders who are a part of the Fortune 500 list, Sonia is from India and has lived most of her life in Canada and America. Sonia is recognized for helping young women raise their voices using Gap Inc's graphic tees. She has held significant leadership and general management positions with Gap Inc. since 2004. It included the Managing Director of the company's Europe business, Senior Vice President of Gap Inc.'s International Division, and International Outlet, division.
8] Jane Fraser- CEO of Citigroup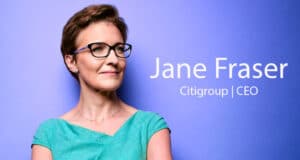 Jane Fraser is the company's first female CEO of Citigroup. She served as President of Citi and the Global Consumer Bank CEO till 2021. She oversaw Citi's consumer businesses in 19 countries, which included retail banking and wealth management, credit cards, mortgages, operations, and technology. She is also a member of the Harvard Business School Dean's Advisory Board, the Stanford Global Advisory Board, the New York Economic Club, and the Council on Foreign Relations as Vice-Chair for Partnership for New York City.
9] Karen Lynch- CEO of CVS Health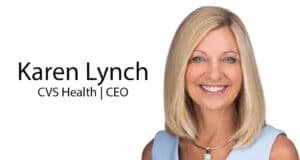 Lynch took over as CEO in February 2021. She was previously executive vice president of CVS Health and president of Aetna, the company's insurance division. She is the Fortune 500's highest-ranking female CEO. CVS is one of the world's largest healthcare companies. Lynch is ranked first on Forbes' list of the 100 Most Powerful Women in the World for 2021 and Fortune's list of the 2021 Most Powerful Women in Business.
10] Padmasree Warrior- CEO of Fable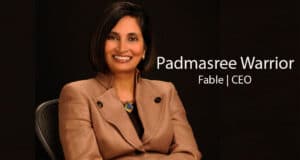 One of the women leaders who moved ahead to bring awareness to mental health and wellbeing, Warrior is truly influential. Padmasree founded Fable, a mental wellness-focused curated reading platform, in 2019. She was the CEO of NIO USA before moving to her passion. She is on the  Microsoft and Spotify boards of directors. She did chemical engineering at IIT Delhi. Then she earned a master's degree in chemical engineering from Cornell University. Warrior was even named on Forbes' list of the world's top 100 most powerful women.
Success is for those who believe in themselves and are ready to work hard to reach the top. These women leaders proved that when you have determination and willingness, there is nothing that can stand in your way to success. So, feel inspired by the list of the women leaders in 2022 and gear up yourself to follow the path of success.