Ever since the Fourth Industrial Revolution came into the picture, the businesses have taken off to unimaginable statures. Though the world has to face the unfortunate situations amid COVID-19 pandemic, yet the businesses have rocket-boosted. Many instances such as Apple crossing 1 trillion USD mark, Jeff Bezos crossing the 100 billion USD range and the Elon Musk becoming richest man in the world even for the short period. This article is not about the businesses, but about the business tycoons who made this revolution possible. Here are the top 10 business tycoons to follow:
Jeff Bezos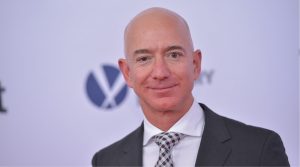 Net Worth-USD 193.4 billion
Founder of the biggest e-commerce company—Amazon, and Chief Executive Officer of the same Jeff Bezos has total assets are estimated to be USD 193.4 billion. He is the most influential entity in the business world. Though his separation with his companion in the year 2019 has taken away the one fourth of his Amazon stakes to her. He started the company in the 1994 and since then his journey has been exceptional and inspiring for many budding entrepreneurs and business individuals. This pandemic may brought many heckles to various businesses but it has brought blooms to Amazon, as numerous consumers shopped on the online.
Elon Musk
Net Worth- USD 171.6 billion
This multi-billionaire entrepreneur cum investor, Elon Musk is on the verge to make a dent in the universe by its exceptional projects. His focus is to create a transformation in the transportation both on Earth and space. He founded SpaceX with an aim to colonize Mars, and stretching the limits of human race. This rocket organization is projected to be worth around USD 100 billion. Whereas, his baby project Tesla electric cars has become one of the largest automation company with market capitalization of USD 342 billion.
In the month of January, 2021, he became the richest man in the world taking over Jeff Bezos, but soon, due to loss in Tesla shares recently he fell to second rank.
Bernard Arnault & Family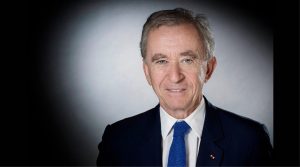 Net Worth—USD 155.1 billion
Bernard Arnault, the Chief Executive Officer and Chairman of LVMH—France stands third with the estimated net worth of USD 155.1 billion; which extends his total assets dividing in various domain which includes total 70 brands especially Louis Vuitton and Sephora. With less media appearances, Bernard has acquired around USD 100 billion in the year 2020.
Bill Gates
Net Worth– USD 123.2 billion
"Internet is the new big things." With quoting such a statement Bill Gates did predicted the tech future. He stayed one of the richest person in the world for almost a decade straight. Currently, with an estimated amount of USD 123.2 billion, Bill ranks number fourth in the world. His Bill and Melinda Gates Foundation is one of the world's biggest private helping hand foundation. With his partner Paul Allen, Bill Gates started the biggest software company, Microsoft, which earned exceptional success, one can ever desire for. He also held shares in Apple Inc.
Mark Zuckerberg
Net Worth– USD 98.5 billion
With an estimation of USD 98.5 billion, Mark Zuckerberg, the Chief Executive Officer and director of Facebook ranks number fifth in the race of richest business tycoons in the world. He possess 15 percent stakes in the company Facebook. He is the youngest in this list of richest business tycoons. With keen acquiring strategy, Mark acquired two most successful social media company in the last decade that are Whatsapp and Instagram. These two apps have helped the Facebook in achieving various recognition and benefits for the company. His creation Facebook helped robustly in bringing people together transforming the definition of being social.
Zhong Shanshan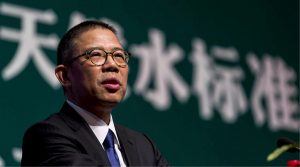 Net Worth—USD 94.8 billion
Being the richest person in the China, Zhong Shanshan estimated to be worth of USD 94.8 billion making him sixth richest business tycoon in the world. He is the Chairman of a pharmaceutical company, Wantai. Moreover, prior to creating his own business Nongfu Spring, he took various jobs like development laborer as well as journalist.
Warren Buffet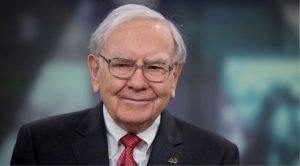 Net Worth – USD 92.4 billion
Warren Buffet, one of the most respectable entity in the share market, also known as the Oracle of Omaha. His net worth is estimated to be USD 92.4 billion making him seventh richest person in the world. Warren owns Berkshire Hathaway which includes around 60 organizations. He purchased his first stock at 11 years old, and today he ranks between top 10 richest business tycoons across world.
Larry Page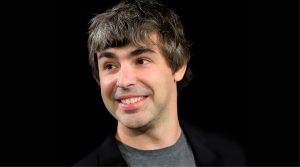 Net Worth – USD 91.6 billion
Larry Page one of the benefactor of Google, is estimated to have net worth USD 91.6 billion, making him eighth richest person and securing a place in the top 10 business tycoons across world. He has invested in many organizations such as Planetary Resources—a space investigation organization, as well as in new businesses Kitty Hawk and Opener, and many more.
Sergey Brin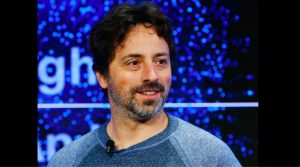 Net Worth – USD 88.8 billion
Being a crucial part of Alphabet and board of the committee, Sergey Brin is estimated to have net worth of USD 88.8 billion making him one of the top 10 business tycoons across the globe. Along with Larry Page, in 1998, Sergey started Google which is the biggest search engine out there. The company later on became a part of Alphabet in the year 2015.
Larry Ellison
Net Worth – USD 86.6 billion
Larry Ellison made a fortune from the company Oracle, which he with other colleague started in the year 1977. His net worth stands to be USD 86.6 billion which makes in this list of exceptional business tycoons. In the year 2014, he left the position as the Chief Executive Officer of Oracle. Whereas, he works as a Director of the board in the same company. He also holds a position as the leading member of Tesla, whose stocks are continuously rising with some backlashes.